When you reach into the loft for your suitcase or holdall, do you give yourself a self-satisfied smile of pleasure as you are reunited with your luggage again? Or do you slightly cringe at its battered or outdated appearance?
It's not until you see beautiful luggage that you may have second thoughts about your own. I am not just talking about the suitcase you may take on a two-week holiday. What about a weekend break or even what you use to carry your laptop to and from work or meetings in?
When you are attending a business meeting or taking a break at a rather lovely venue, it seems a little out of step to turn up with a polyester sports rucksack or holdall. We have some travel pieces that we love here at Herring, so I would like to share them with you: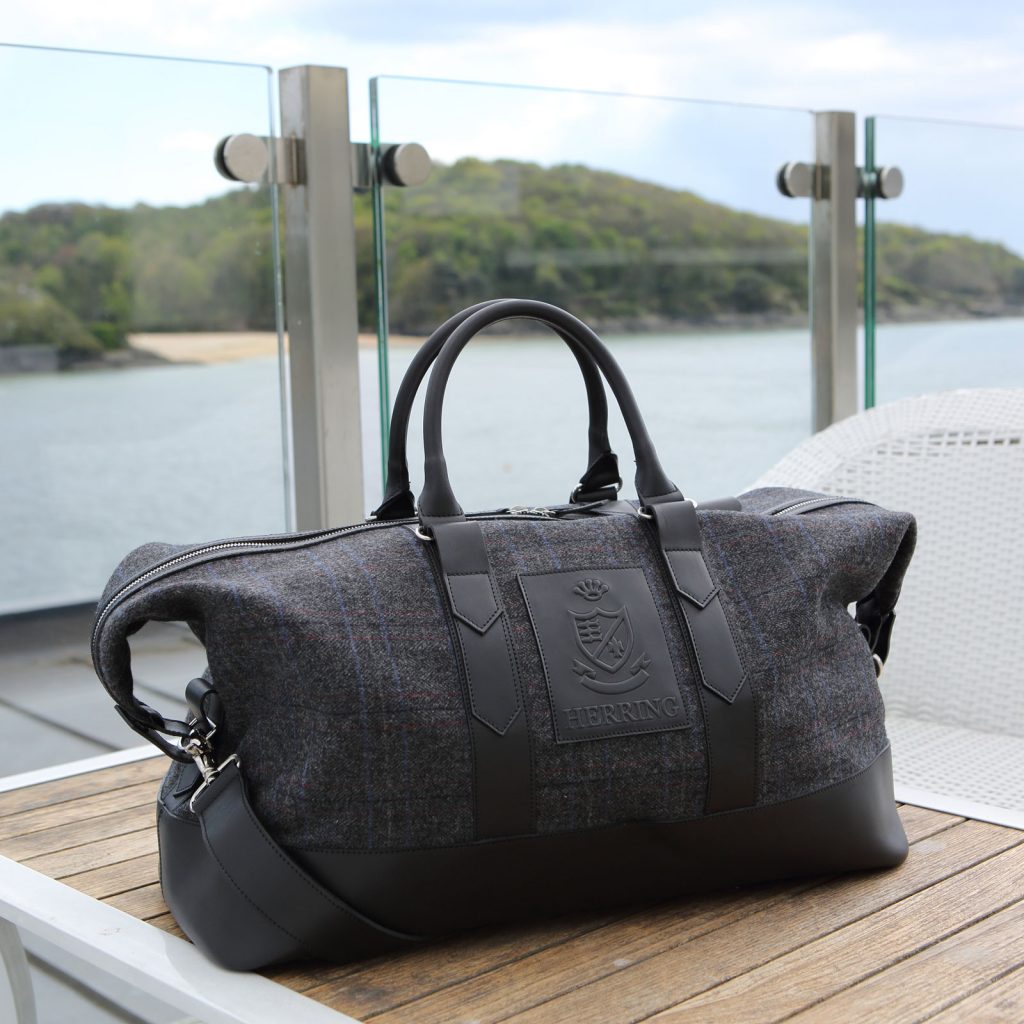 For the weekend away
We have a choice of holdalls. The beauty of the Herring Bovey is that its tan or brandy calf exterior will weather nicely…however vigorous the bag handling process. There is a strap, as well as the two handles, to make it easy to carry and it comes with a luggage tag. Inside you will find two large pockets with Velcro fastening flaps and a large zip pocket. On the bottom, there are some brass studs to prevent the bottom from wearing excessively.
The Clapham has a lightly oiled rough textured leather exterior for a more care-worn look while the Hainualt is simply stunning as it is made from a glove-like buttery leather. It oozes quality from the delicate stitching to the premium fixings. Again, it will age beautifully.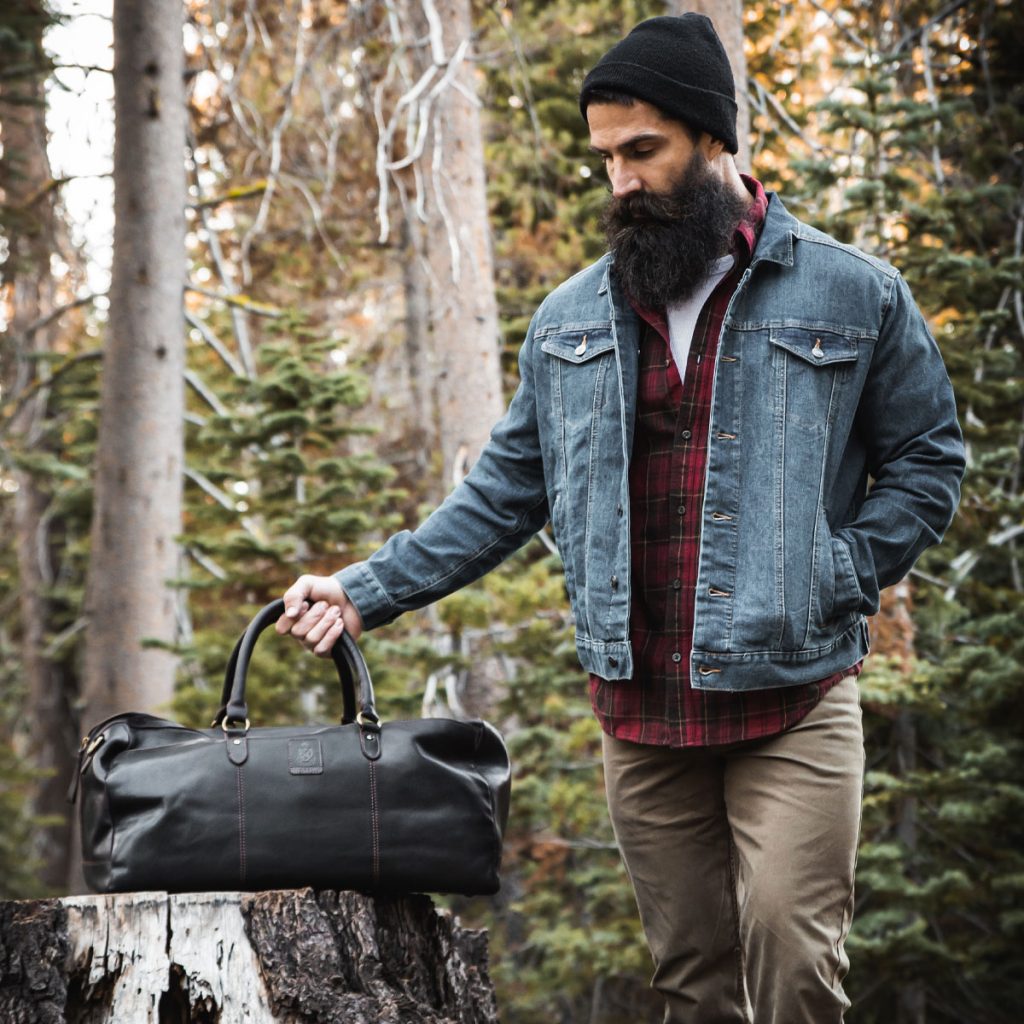 We have fabric holdalls too. We celebrate tweed with our handmade Gidleigh while our leather and canvas bag provides a rugged, stylish and military look that inspired us to name these bags after famous British general, Montgomery.
For larger holdall, I am quite partial to the Houndkirk. No shoulder strap with this one due to its size. It's a real beauty!
For work
Man bags come in many different forms; the briefcase and the backpack lead the way. Our briefcases are not the handheld rigid models of the 1980s. We have drawn our influences from school day leather satchels with shoulder straps that can go across the body or on the shoulder. Most have two pockets on the front too with a handle on top. See the Aldgate, Russell and the Euston for a few examples. For a modern upgrade, you may prefer our Enfield messenger bag.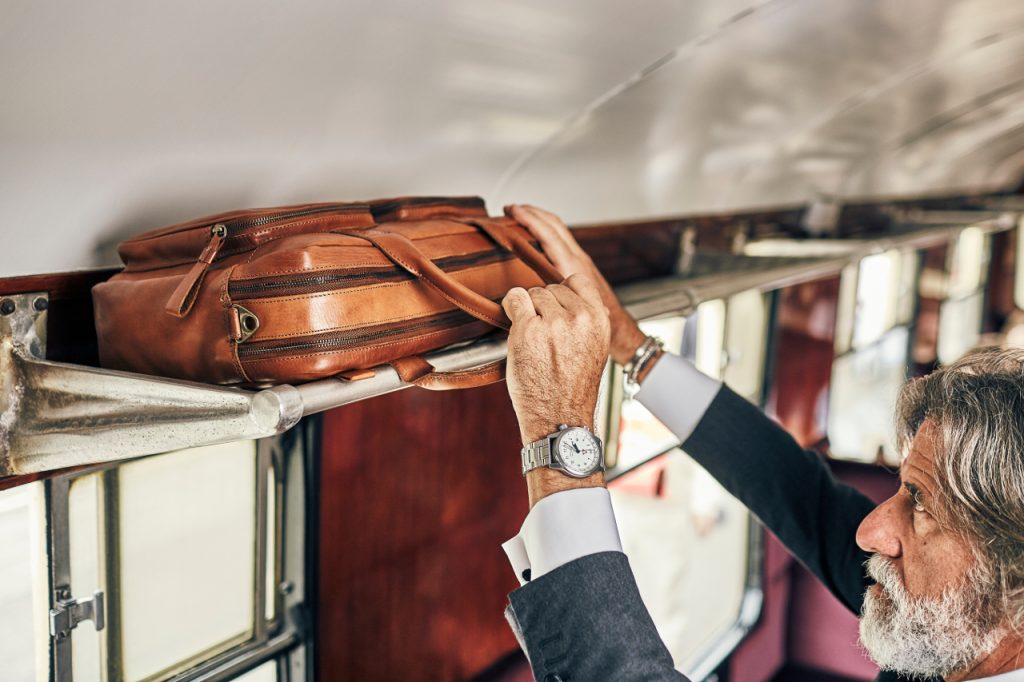 Again, the backpack does not need to be polyester! Our Balham complements the Clapham. (Of course it does!) while the Gulliver can be purchased separately or bought as part of set with its wheeled case counterpart for the perfect work-away-from-home combination.
Petrolheads will love our Heritage Racing Bag in black, red, blue or racing green leather.
This lovely lot will make you stand out for all the right reasons when you travel. A decent bag or case is a pleasure to own and to know you have stored in the loft or the cupboard for whenever you need it…like a faithful friend that never lets you down.