Jubilee Photo Competition Results
We asked you to send us your images over the Jubilee weekend with a Valet worth £99.95 box as the first prize. Four runners up also receive a £20 credit to spend on the Herring Shoes website.
We received some great entries from around the world including South Korea, Russia, Sweden, America, Netherlands, Belgium and the UK. It makes us very proud that so many of you from around the world are passionate about our Herring brand shoes and that inspires us.
We had a tough time choosing, however we have agreed that Bart Anthonissen's image was so beautiful it had to be the winner. Alex Betts with his great shot of his shoes with the red, white and blue theme that echoed the Jubilee was the first of the runners up. We liked the use of the tweed trousers and swing by Annemette Ahlens to provoke a very English feel. Martin Groeper's image of his eight pairs of Herring shoes deserved a place on the winners list - if any of you can beat his record please send us a picture! Lastly we wanted to include William Wattie's picture of his Herring Tay on the Great Wall of China.
Winner - Bart Anthonissen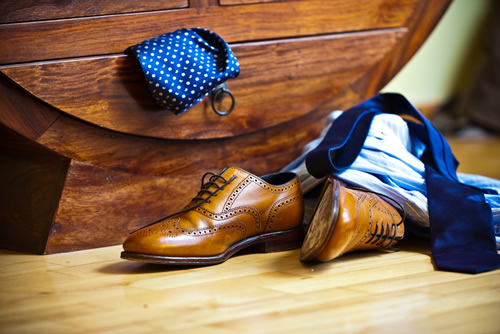 Runners up