Returns Exchanges and Refunds
If you are not completely satisfied with the items you have purchased, you can return them for a full refund of the cost of the items.
If you are in the UK we offer FREE returns options
Please go to the CollectPlus website.

CollectPlus is a distribution network operating from over 5800 small shops in the UK, allowing you to return the parcel free, at a time and location to suit you - many stores are open after office hours and at weekends.
You can print off a label here (opens in a new window).
Please pack your parcel up securely, preferably using its original packaging but removing the delivery label.
Include the returns slip at the bottom of your shipping confirmation email, or download and complete the returns form with the reason for return completed and whether you want a refund or an exchange.
Attach the CollectPlus label and take it to your nearest CollectPlus location.
Find your nearest CollectPlus location (opens in a new window)
You can track the progress of your return, using the CollectPlus tracking number on the receipt you'll be given when you drop off your parcel. Keep your receipt safe, for your reference.
Alternatively you can use DHL to arrange a free courier collection.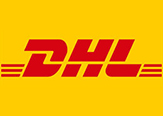 Returning customers: login to your Herring Shoes account and click the "return an item" link, which will allow you to choose a suitable time for a DHL courier to collect.
If you checked out as a guest: use this link to return an item via DHL.
If returning from OUTSIDE the UK
Please use DHL or your postal service, however we do not recommend using other services like UPS, FEDEX etc as there will be excessive clearance fees which we will have to charge back to you.
You must write "RETURNING UNSUITABLE GOODS TO SENDER" on the customs form and parcel itself as we will not accept parcels that incur duty. You must ALSO tick the RETURNED GOODS box on the customs declaration documents. If this box is not ticked we will recover the costs from you or return the shoes to you. Customers are responsible for returning the shoes and paying any associated costs - we suggest using registered insured postage, and that customers retain a proof of postage just in case the parcel should fail to be delivered.
Please contact us within 28 days of receipt of your goods if you intend to return them.
The shoes AND box must be returned in the same saleable condition as received. Shoes will not be accepted where there are signs of wear on the sole. We suggest trying shoes on carpet only.
All returns should be sent to:
RETURNS Department, Herring Shoes Ltd, Old Station Yard, Kingsbridge, Devon, TQ7 1ES, ENGLAND
You can download a copy of our returns form here.
Please note that any returns received without an exchange/refund form or any paperwork will be processed as a refund.
Promotional/free items
If you return a purchase which was accompanied by a free promotional item or items (eg, a pair of free shoe trees) then please note that you must also return the free item. We reserve the right to charge for any promotional items which are not returned with the primary purchased item.