The Derby, Gibson, Blucher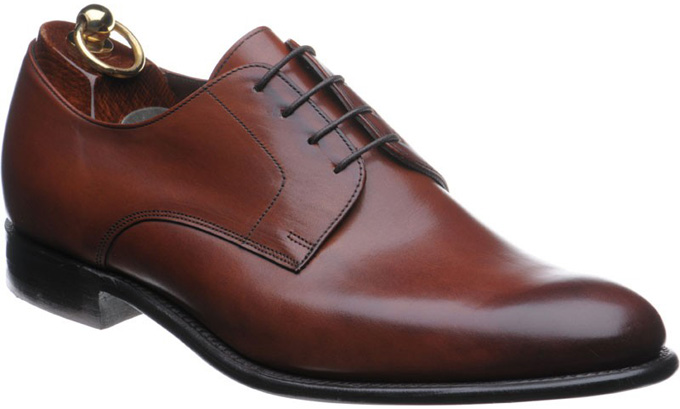 There cannot be many shoe styles that have as many names as the simple Derby. In America it is the Blucher and in the UK it is the Derby or less often the Gibson.
A Derby is defined by the way the lacing and eyelets close the shoe. The closing panels are sewn on top of the vamp giving the shoe a more solid appearance and more room for the higher instep.
Because the facings are on top of the vamp, there is added height and bulk to the shoe, which makes it a good platform for a more rugged style. This is why we often team the derby with a country design, such as those worn for country pursuits or rambling walks. View all our Derby, Gibson, Blucher shoes.