The Loafer, Slipper and Deck Shoe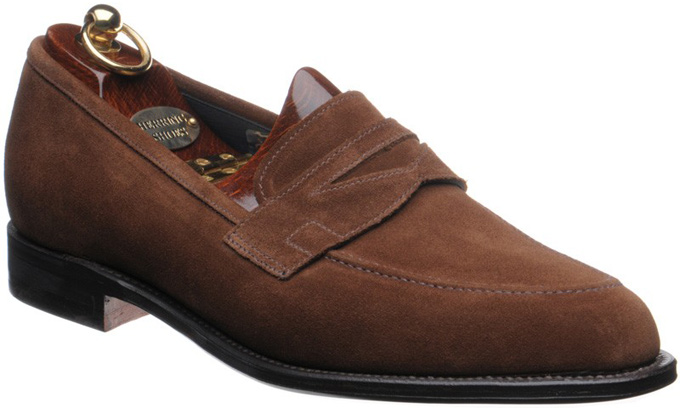 The names of slipper and loafer relate to the action of slipping them on or relaxing or loafing around in them. Both derivations are to do with the very relaxed nature of the shoe which is a result of the way they are made.
Slippers, loafers and deck shoes are often made using moccasin construction, where the shoe is made from a single piece of leather that stretches all around the foot and is fastened at the top, often by a 360 degree lace. This seamless method allows for little or no extra sole to be required, making them extremely supple and lightweight. The lack of a fastening also adds to the ease of wear as they can slip on and off the foot easily.
Loafers are generally more sturdy than slippers and may not be moccasin construction. They often have welted, blake stitched or cemented soles, making them more wearable for more formal occasions. View all our loafers.
Slippers may also be more sturdy than a moccasin with a lightweight cemented sole that is added to prolong the slipper's life. Many slippers are open backed or "mule" design and will offer soft calf or sheepskin uppers for warmth and a soft leather sole that is not suitable for outdoor use. View all our slippers.
Deck shoes are often of moccasin construction. They will often have a 360 degree lace, non-marking lightweight cemented sole and a wide opening so they slip-on and off easily. The best deck shoes are reckoned to come from Portugal so you should not be suprised to learn that we have our Herring deck shoes made there. View all our deck shoes.