Hugo Leefe
IT Business Executive
Shoes featured in this profile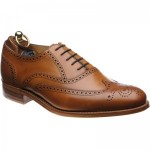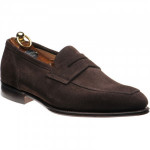 At 23, Hugo Leefe is our youngest Look Who's Wearing subject, just starting out in a world that is dominated by social media and creating your own brand.

Although still young, Hugo has clocked up some opportunities that have given him exposure most other twenty-somethings will not have experienced.

Part of the cast of season 17 of Made in Chelsea, Hugo had an opportunity to propel himself into the limelight at a rapid rate. However, the nature of the role gave him little room to live his own life, so he was glad to step away from the small screen.

Hugo said: "I was recruited into the programme; I knew a couple of the old cast members. I really enjoyed it to begin with, but what I didn't enjoy about it was the time off screen. You had to be on call for them the whole time; you couldn't book anything else in. I was not earning any money and it was not working for me as a lifestyle. I had some fun times with some good people whom I am still in touch with."

Formerly a student at Worksop College in Nottinghamshire, Hugo went on to study at Northumbria University where, aside from his studies, he launched a start-up brewing company with some friends. Their sustainable, vegan-friendly craft lager led to them competing alongside other young businessmen and women in the EY Young Entrepreneurs of the Year programme.

Since then, Hugo has worked in PR and sales, currently in the technology industry, in his quest to earn enough money to enjoy his life to the full. In contrast to what many people may think of the cast members of Made in Chelsea, Hugo still has to earn his own living.

"I do not have a set career plan, but I am ambitious. I need to be putting things in place to make a success of myself. I am not going to have everything handed to me on a plate. I get the value of money and I work hard for it."

Away from work, Hugo loves cricket. He opened the batting for Worksop and played county cricket for Surrey and Nottinghamshire. Other than running and cycling regularly to keep focussed and fit, he is does what any young man does…he loves going out and having fun.

'Fun' is a word that is frequently used by Hugo, especially when he talks about his friends, his lifestyle and his social media activity. Alien to many people from older generations, Hugo understands how to create his own brand using Instagram and he has given much thought to how he wants to live his life and appear to others.

"I have always enjoyed wearing formal wear and understand the dos and don'ts. I used to dress up as James Bond as a kid and walk around in a tie aged three! I suppose I want my brand to encompass a combination of friends, lifestyle and my eye for men's formal wear. 

"However, my lifestyle brand feels a bit serious at the minute. I want to breathe a bit more fun into it!"

You can catch up with Hugo via Instagram @hugoleefe.